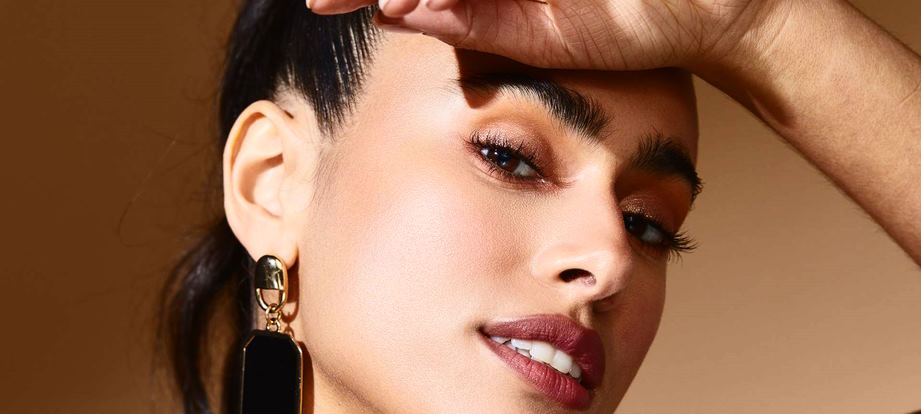 Do you feel like your face looks chubby or round? Whether it's due to genetics or weight gain, these makeup techniques can help give the illusion of a thinner face. With just a few minor adjustments in your current routine and an eye for detail, you'll be surprised at how quickly your look changes with subtlety slimmer features. You don't have to completely overhaul everything from foundation shade to eyeshadow colors to get the desired results; instead, learn what techniques work best and how they can contribute positively to giving your face a slender appearance. Read on as we explore innovative ways to help make any face appear slightly slimmer!
Makeup techniques to make your face look thinner
Contour your cheekbones: Using a bronzer in the hollows of your cheeks can help define and sculpt your face, creating an illusion of a slimmer profile. To do this properly, start by drawing a line along the outside edges of your cheekbones with the bronzer. Then blend upward and outward towards your temples for a more natural look.
Highlight your brow bone: Applying a highlighter on the area just above and around your eyebrows will draw attention away from any roundness in your face, making it appear thinner than before. Use a light-colored shimmery eyeshadow to subtly brighten up this part of your face without looking too obvious.
Focus on the eyes: Using light-colored eyeshadows and liners can help make your eyes appear bigger, creating an illusion of a thinner face. To bring focus to the eyes, brush a neutral shade of eye shadow across the entire eyelid and then use a slightly darker color in the crease of your eye. Finish off with black or colored eyeliner along the lash line for definition.
Shape your eyebrows: Well-groomed eyebrows can instantly make your face look more structured and slender. Use an eyebrow pencil to fill in any sparse areas and shape them into a flattering arch that complements your features.
Apply blush strategically: Blush helps accentuate your cheekbones, making them appear more prominent and creating the illusion of a slimmer face. To make your face look thinner, apply blush on the apples of your cheeks and blend upwards towards your temples. This will help create an elongated look that will slim down your face in no time!
Use a lighter lip color: To draw attention away from the center of your face, opt for a lip color that is light and natural looking. For example, using a glossy nude or pink shade can help create an elongated look that gives off the appearance of having a thinner face.
Remember bronzer: Bronzer helps warm up your complexion and add definition to your features, making them appear more sculpted and slender. To create an illusion of a thinner face, apply bronzer along the sides of your forehead and temples in addition to the hollows of your cheeks for a more contoured look.
The top beauty tricks that will help your face look slimmer
Highlighting and Contouring – Using light and dark shades of foundation or other makeup products to create dimension on your face can help make it appear smoother, slimmer, and more youthful.
Makeup Primer – Applying a primer before makeup can help blur out any fine lines, wrinkles, and pores for flawless coverage.
Bronzer – Use bronzer sparingly under the cheekbones to give the illusion of higher cheekbones that will instantly make your face look thinner and more contoured.
Blush – Adding blush to the apples of your cheeks not only adds a touch of color but also helps to define the shape of your face while making it look slimmer.
Concealer – A good concealer can help to disguise any dark circles or discoloration that may make your face look tired and older.
Illuminating Products – Highlighters and illuminizers can help give your complexion a natural glow that instantly makes it look brighter and younger.
Eye Makeup – Applying eyeliner, eyeshadow, and mascara can help to draw attention away from other areas of the face while making your eyes look bigger, more awake, and more youthful.
Eyebrow Shaping – Having well-defined eyebrows will not only open up the eye area but also draw attention away from other parts of the face, making them appear slimmer.
Lipstick – A bright lip color can help to make your face look fuller and more youthful. For the best results, try to pick one with a creamy texture and a slightly glossy finish.
Setting Spray – It's important to use a setting spray after applying your makeup to ensure that it lasts longer, especially if you have oily skin. It will also help create an even complexion that looks natural and won't settle into fine lines or wrinkles.